International Summer School on democratizing digital technologies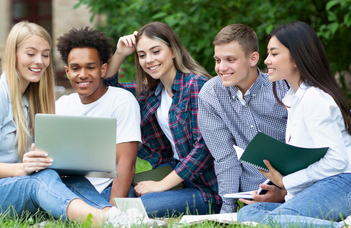 25/06 - 30/06
25. June 2023. - 30. June 2023.
1117 Budapest, Bogdánfy u. 10a.
06/25 - 06/30
2023. June 25. - 2023. June 30.
1117 Budapest, Bogdánfy u. 10a.
---
ELTE studens have the opportunity to participate in an exciting summer school between the 25-30 June 2023 as part of the
PORTFOLIO project
of the European Union's Erasmus+ programme,
Exploring inter-connected education through a distributed and blended European Entrepreneurship Minor
.
During the one-week programme, students will work in a multicultural environment on the main topic, How to democratize the use of digital technologies?
They will discuss the challenges of accelerated digital transformation, as well as its effects on social, technological and business processes. They will learn about tools and processes that eliminate digital poverty, and make digital technologies more accessible.
They will also touch on digital inclusion and data protection, avoiding misinformation, the responsibility that lays in using new technologies, while dissolving fear or scepticism and building trust.
Students of ELTE will be accompanied by students and professors from the Finnish University of Aalto, the Spanish Universidad Politécnica de Madrid, the Italian University of Trento, and the French Université de Rennes, to discuss the summer school's topics, and work out solutions for the case studies.