Countering maritime cyber security threats with space data and artificial intelligence
The students of the Faculty of Informatics marched straight to second place with their innovative solution in the Hungarian round of the EU CASSINI Hackathon.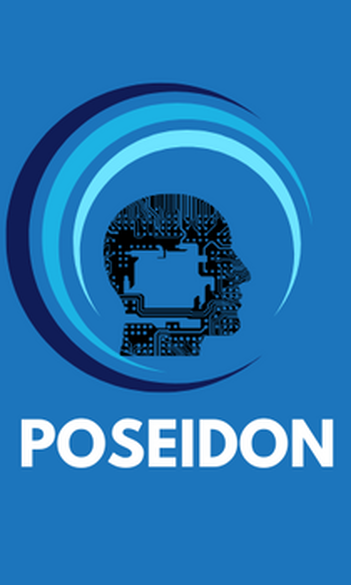 The 5th CASSINI Hackathon: Space for Defense & Security was held between March 24 and 26, 2023 in the context of the development of new digital defense solutions based on space data.
Challenges ranged from field mobility, logistics and route planning, maritime threats, critical infrastructure protection and disaster mitigation.
At the hackathon organized simultaneously in 10 European cities, the teams developed innovative solutions based on Copernicus earth observation data, Galileo and EGNOS satellite positioning and navigation services.
---
Members of the IK team,
MD Jaodun Muntasir,
Mohammed Efaz,
Kohiro Sannomiya,
Nazifa Nazrul Rodoshi and
Masato Ito,
all of whom are first-year Computer Science BSc students, presented their pitch on Poseidon AI maritime cyber security system.
As cyber-attacks in the maritime industry and transport become more frequent and sophisticated, it is imperative that shipping companies worldwide invest in comprehensive cyber security solutions to protect their assets and ensure the safe and efficient transportation of goods. The team developed a comprehensive solution against maritime cyber security threats using digital twin AI systems – HERO and VILLAIN. HERO protects the ship's IT system against attacks, while VILLAIN simulates the operation and creates perfect attacks from which HERO learns and prepares itself for defense. Using simulations and real ship data as well as data from Galileo & Copernicus, HERO has outstanding and innovative protection features.
| | | |
| --- | --- | --- |
| The Generative Adversarial Network ( GAN ) is a machine learning model where two neural networks, a generator and a discriminator, compete with each other in the form of a zero-sum game (i.e., the gain of one agent is equal to the loss of the other agent.). They work with the same learning dataset, however, the generator tries to "fool" the discriminator with false patterns, whose task is to recognize the attack attempt. The two neural networks thereby mutually learn from each other, and can achieve more effective and faster protection capabilities even without supervision. | | The EU CASSINI Space Entrepreneurship Initiative space industry program aimed to strengthen Europe's defense and security capabilities with the help of EU space technology. Digital solutions based on geospatial data and services were presented that can be used in the European and national defense and military industries. |