Information for Students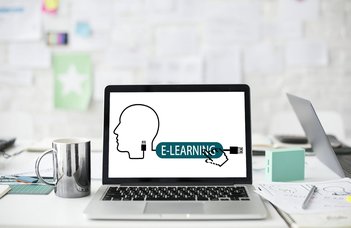 Information for Students on Distance Learning at the Faculty of Informatics
The health, welfare and safety of students and staff is the number one priority for Eötvös Loránd University. Therefore, we have taken a number of steps to safeguard our community.
We understand that you may be worried about friends and family members in affected areas around the world, and our thoughts go to all those affected by this outbreak.
According to the Dean's Order No. 1/2020 (III.18.), distance learning at the Faculty of Informatics follows the original schedule of the timetable, thus maintaining the usual rhythm and continuity of the teaching and learning process. We are convinced that continuous learning and preparation for tests and exams are vital for our students, which is why we continue teaching via online lessons and with an extensive use of LMS (Learning Management Systems: Canvas or Moodle). Lecturers will provide digital materials for classes and use LMS to set the requirements, expectations and deadlines, to schedule assignments, and to continuously register the results of the students.
1. At ELTE Faculty of Informatics all classes (lectures, practices, seminars, labs, project labs and consultations) will be held online, in an interactive way at the time set in the timetable with the simultaneous presence of the lecturer and the students, where the lecturer or the demonstrator will answer students' questions, assign tasks on the practices, present and discuss solutions, and evaluate students' activities and solutions in the online classroom. They will also provide LMS support for their online presentations and practice materials. All video and audio materials produced and recorded during online lessons shall only be used by the students of the course and only for educational and study purposes, while taking privacy and copyright into consideration.
2. In accordance with ELTE Academic Regulations for Students, it is compulsory to attend on-line classes. Your presence will be checked online. If you are unable to join a class due to technical problems, you should notify your teacher by e-mail.
3. Regarding lectures, teachers have already chosen solutions for video streaming and interactive dialogues to be used in the online classes, after considering the technical conditions and the number of participants, and have informed or will soon inform you. During distance learning, you shall follow the published course materials, participate in lectures and practices online, and actively contribute to classwork using the given technical solutions.
4. Depending on technical conditions, practices and labs will be conducted in such a way that you will solve tasks under the guidance of your lecturer or you will be required to present the solutions of tasks set as home assignments.
5. All usual and planned tests and examinations (including quick tests written in the first 5 minutes of the lesson, "little" examinations, assignments, "big" examinations and computer lab-based tests) will be held in accordance with the original schedule but with the shift to distance learning. Assessment of all tests and examinations will be recorded in the LMS before the next lesson, or in 2 weeks at the latest. Before 6 April lecturers are expected to inform you about the requirements modified due to distance learning as well as about the technical conditions for taking the examinations. You will be expected to helpfully assist in the conduct of the examinations.
6. The Faculty is working on and publishing recommendations for conducting classes, applying LMS, as well as for various technological solutions to be used in on-line classes, which will constantly be updated on a website. The statement on privacy and copyright regarding the course of online education will be formulated in a separate document.
7. You are not allowed to start an internship during distance education. If you have already started your internship and the company agrees and allows you to work from home office, and you will not need to visit the offices of the company in person on any day, you will be allowed to continue the internship. Please forward the official statement about your working on-line via e-mail to Ms. Mónika Szever, Education Assistant okt_asszisztens@inf.elte.hu.
Thank you for your understanding and cooperation.
Date: 20th March 2020
Dr. Anna Krebsz
Vice-Dean for Education