ELTE is still the most popular university in Hungary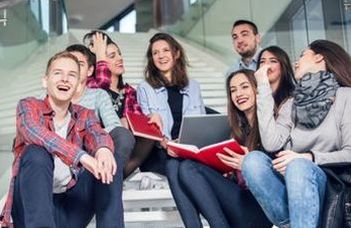 In 2019, Eötvös Loránd University received a total of 24,764 applications, more than last year. 13,459 of the applicants chose ELTE at first place that has been the most popular university in Hungary for years. The ELTE Institute of Business Economics is particularly popular. Over twice as many students are going to start or continue their studies in higher education there in September 2019 as last year.
While most of the university's faculties and independent training units received approximately the same number of applications as last year, the number of applicants to the Institute of Business Economics show a sharp increase compared to 2018. Last year, 661 people applied there at first place, whereas in 2019, as many as 1115 people submitted their applications to the institute, again at first place. The number of applicants to the Faculty of Law (2583 people in 2018, and 2711 people in 2019) also increased. In comparison with 2018, there were also more applicants to the Faculty of Humanities (4785/4870 people in total), and to the Faculty of Informatics (2747/2857 people in total). While there is a growing interest in the nationally popular trainings, teacher training is getting less popular.
As the figures indicate, ELTE has been able to maintain its leading position in the increasingly competitive higher education market. This is mainly due to our students' commitment to quality and marketable knowledge, the reputation and competence of our teachers, and the high standards of our trainings. The application data published today also reflect that our marketing communication activities publicizing trainings at ELTE have also achieved their intended result.