ELTE is among the best 20 on the regional ranking of QS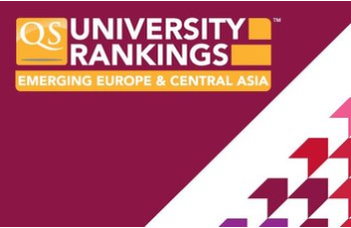 Quacquarelli Symonds
(QS) published its latest
ranking for 2019
of emerging universities in the Eastern European and Central Asian region. ELTE is among the best 20 on the list overtaking all other Hungarian universities.
It is not the first time Quacquarelli Symonds is coming up with a ranking like this one, they have been comparing emerging universities of this region since 2014. Contrary to the wordwide ranking this list is reflecting the performance of the emerging countries more objectively as it is lacking the American and English institutions and the creators of the list also take into consideration the financial sources of the universities.
10 indicators are weighted by the makers of the ranking of 300 higher education institutions. These indicators include factors like academic and employer reputation, ratio of lecturers/students, number of publications and presence on the Internet. Besides these also the ratio of lecturers having a PhD degree, quotation of the publications, influence on the web and the ratio of lecturers and students coming from foreign countries are taken into account.
This year 11 Hungarian university managed to be present on the list, the first 6 of these are among the best 100 institutions. Our university reached the 20. rank being the best among the Hungarian universities in the region.
Our success is even more gratifying as we improved with 10 ranks compared to last year when ELTE had earned the 30. position on the list.