Cognitive Science courses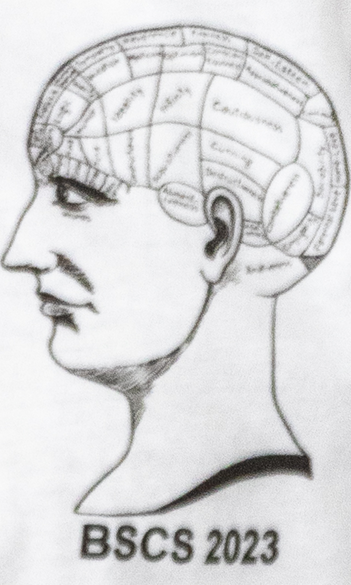 Cognitive Science courses in English are available for all ELTE students at the Faculty of Informatics in the Fall Semester 2023. The offered courses of the program can be taken separately according to the area of interest.
Cognitive Science is a multidisciplinary approach to the human mind. It offers a common platform and a common language for numerous traditional disciplines ranging from biology and brain science to computer science to linguistics and philosophy; it offers a bridge overarching between STEM sciences and the Humanities. The benefit of studying cognitive science lies in the fascinating integrative world view that it represents, thus enriching the disciplinary knowledge of the student's own academic field. Successful completion of BSCS enables students to pursue graduate studies in the field of diverse sciences in a later stage of their academic career.
Every course is designed for the non-specialist student who has little or no prior familiarity with the given subject but is equipped with curiosity and is adequately intelligent to absorb new concepts, methods, and modes of thought.
The courses are available in English as part of the BSCS (Budapest Semester in Cognitive Science) part-time program. The program was established in 2003. Lecturers of the program are distinguished experts with noteworthy international research and teaching experience. Participation provides a great opportunity to build relationships with both lecturers and fellow foreign students.
Each BSCS course is a block course, held throughout the fall semester. A block course ends with an assessment in the form of typically a written or oral examination. All ELTE students can enroll in the Cognitive Science courses, or even the whole part-time program.
COURSES
| | |
| --- | --- |
| Course title | Lecturer |
| Introduction to Cognitive Science | doc. RNDr. Martin Takáč, PhD. (Centre for Cognitive Science, Comenius University, Bratislava, Slovak Republik) |
| Cognitive Neuroscience | Dr. László Négyessy (Institute for Particle and Nuclear Physics, Wigner Research Centre for Physics) |
| Cognitive Psychology | Ms Rozalia Ivady, Chief Psychometrician (Exacology) |
| Brain Imaging and Cognition | Dr. Lajos Kozák (Semmelweis University, Neuroradiology) |
| Cognitive Design | Máté Barna (Moholy-Nagy University of Art and Design Budapest) |
| Cognitive Informatics | Dr. Zoltán Somogyvári (Institute for Particle and Nuclear Physics, Wigner Research Centre for Physics) |
| Cognitve Disorders | Andrea Berencsi, Bence Kas, and Bea Szenczi-Velkey (ELTE, Bárczi Gusztáv Faculty of Special Education) |
| Cognitive Informatics II | Balazs Ujfalussy (Institute of Experimental Medicine) |
| Philosophy of Language | Dr. Zsofia Zvolenszky (ELTE, Institute of Philosophy, Department of Logic) |
| Neural Computation | dr. Gabriella Keszthelyi (BME, Department of Stochastics and Dynamics) |
| Consciousness | Dr. György Kampis (ELTE, Faculty of Informatics) |
| Cognitive Development | Dr. Zoltán Jakab (ELTE, Bárczi Gusztáv Faculty of Special Education) |
The foreign students of the BSCS 2023 program were greeted by Dr. György Kampis (ELTE IK) and Dr. Péter Érdi (Kalamazoo College) on September 4.
Cognitive Science courses within the framework of BSCS 2023 at ELTE IK
Cognitive Science courses within the framework of BSCS 2023 at ELTE IK