BEST Scholarship Programme - Bosch Engineering Scholarship Team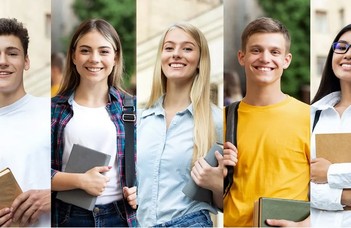 Bosch is committed to supporting Hungarian higher education in engineering and outstanding young talented students. This is the third year that the students of ELTE are also invited to apply for the BEST - "Bosch Engineering Scholarship Team" scholarship programme, which offers to ambitious students with outstanding professional and academic backgrounds who are at the beginning of their Master's studies or are in their first semester a unique opportunity to get the most out of their studies.
During the two-year interval of the programme, the company provides financial and professional support to students.
PROGRAMME DETAILS
Fixed gross grant 350 000 HUF/month for the duration of the programme (up to a maximum of 24 months, but only the time of your study programme)
Dedicated/selected professional mentor who

will support the student in their academic studies
assists in the preparation of the TDK study or thesis work
familiarises the student with industrial (Bosch) topics and projects, thereby broadening their professional knowledge

Company laptop for the development of Bosch research topic
Opportunity to participate in training courses, seminars, and conferences
Professional and personal development
Opportunity to build valuable networking
Application deadline: 04.08.2023.
APPLY IF YOU WANT TO
You are applying for a master's degree
You have spent your undergraduate years actively working on university or your own project
You are planning to make a TDK study
It is essential for you to improve your theoretical knowledge through training and workshops
APPLY WITH THE FOLLOWING DOCUMENTS
CV (document language: English)
Motivation letter (document language: English)
Recommendation from a university lecturer (document language: Hungarian)
In your motivation letter, please indicate – at the level of naming only – which of the following topics is/are close to your interests: mechatronics, embedded systems, computer science, artificial intelligence, materials science, mechanical design, measurement, data management, SW design, SW testing, signal processing, machine vision, sensor technology, sensor fusion, control, other.
After submitting a detailed application, a series of personal interviews will take place where you can present your outstanding academic and professional background to get to know the potential topics and the mentors responsible for them.
If you have any questions, please write to the following e-mail address: Osztondijprogram.BEST@hu.bosch.com